Top 5 Destinations To Visit In Himachal Pradesh
India • 26 Jul, 2022 • 2,766 Views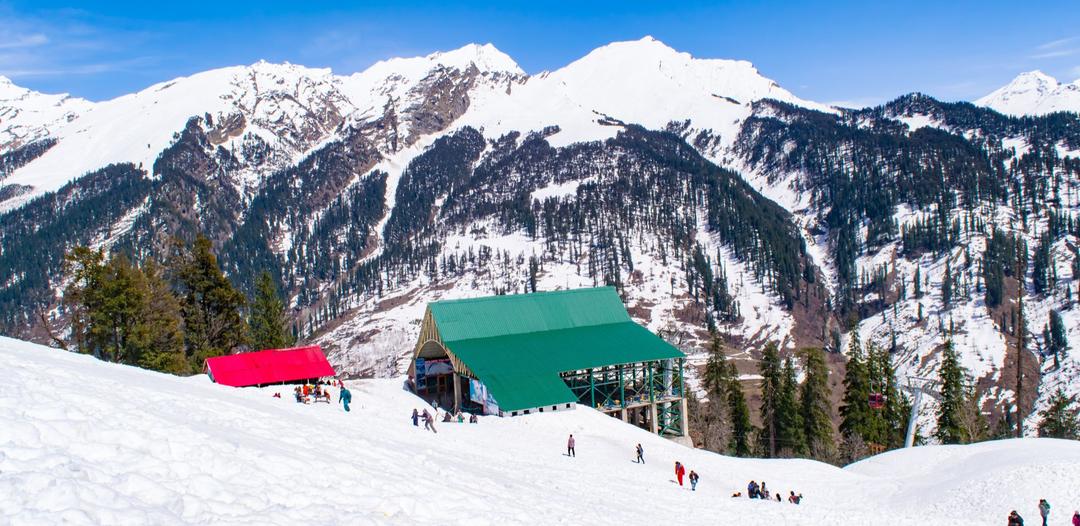 Himachal - The Snowy Heaven
Himachal in the northern state of India, offers breathtaking views, moments, and experiences. Situated in the lower Himalayan range, Himachal Pradesh offers mouth-watering food, rich culture, a history of colonial past, adventure sports, and spectacular mountains. It is a perfect destination for solo travelers, couples, and families. The state capital is Shimla. During British rule, Shimla was the summer capital of India. Therefore, you will find many spots related to the colonial period in Shimla, including The Ridge.
Another Himachal city that attracts tourists from around the world is Manali. The city provides spellbinding views in winter as the tourists enjoy the snowfall. Tourists get to Rohtang Pass and Solang Valley near Manali and enjoy fun activities like trekking, skiing, paragliding, and horse riding. Himachal Pradesh has breathtaking beauty and peaceful moments to offer. On your visit to this beautiful destination, ensure to cover the following places in Himachal Pradesh.
Shimla
A popular tourist attraction in Himachal Pradesh is Shimla. It is a hill station located at 2200 meters. Shimla offers the charm of old times with colonial structures, Mall Road, and multiple restaurants, cafes, and shops. It is connected to nearby cities, especially Chandigarh, a four-hour ride. Also, the weather in Shimla is pleasant throughout the year, and people flock during summers. You will witness snowfall in Shimla from mid-December to February.
Test your knowledge of India here:

Manali
Himachal Pradesh offers various hill stations to explore. One such hill station is Manali which offers magnificent views of the Dhauladhar and Pir Panjal ranges. These ranges are covered with snow for the most part of the year. Another interesting fact is that since the Covid 19 pandemic, youngsters have made Manali a workstation. They enjoy small eateries, cafes, good Wi-Fi availability, and convenience shops, allowing them to spend a long duration in Manali, and enjoy a peaceful work experience.
Spiti Valley
Spiti Valley in Himachal Pradesh has unforgettable glimpses of snow-covered mountains, winding roads, and valleys. It is located at an altitude of 12,500 feet. An interesting fact about Spiti Valley is that Spiti refers to the Middle Land. So, India is separated from Tibet by Spiti Valley, the Middle Land. It is an adventurous destination where tourists enjoy tracking and other fun activities during winter.
Kasol
Kasol is a beautiful little village in the northern part of India in Himachal. Kasol is located on the banks of the Parvati river and is known famously as the Amsterdam of India. Tourists enjoy trekking and backpacking in Kasol. So, it is a perfect destination for nature lovers. Once you visit Kasol, ensure to explore the treks to  Yanker Pass, Pin Parvati Pass, Kheerganga, and Sar Pass.
Test your knowledge of Geography here:

McLeodGanj
The famous hill station in Himachal Pradesh is McLeodGanj especially famous among nature lovers and trekkers. Tourists will find a beautiful blend of British influence and Tibetan culture in McLeodGanj. The place is known because it is home to the spiritual leader of Tibet, Dalai Lama. Since McLeod Ganj covers mesmerizing landscapes, it has become a popular attraction for tourists. Also, nearby towns like Dharamsala, Kangra, and Kangra are close to McLeod Ganj. So, people cover all these destinations while traveling to Himachal Pradesh.